Description



Complete Group of Soviet Awards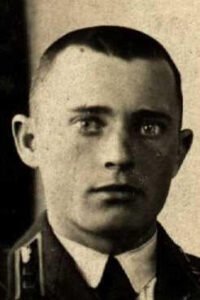 Awarded to Partisan Konstantin Grigorievich Kozachenko (Константин Григорьевич Козаченко)
Beautiful set and a rare sub-variation of the order of the Patriotic War
Order of the Red Banner #96690
Made of solid silver and enamels. Measures 45.19 mm in height, 37.24 mm in width and it weighs 23.5 gram. The serial number and mint mark are located at the 6 o'clock position of its reverse.
In superb, well above average condition considering its a wartime and early suspension piece. Its details are perfectly crisp and even the higher laying parts like the center wreath and torch show virtually no wear. The red and white enamels are fully present and problem free apart from some minor superficial flaking. Virtually all of the original gold plating is still present on both sides and its reverse shows an appealing light toning to the silver. The order is without repairs and its connection ring has been cut.
Order of the Patriotic War 2nd class #84518
Made of silver and enamels by the Krasnokamsk Mint (KMD). Measures 45.95 mm in width, 47.75 mm in height and weighs 24.8 gram without its screwplate. The serial number is located at the 6 o'clock position and the order does not have a mint mark. Only a handful of this sub-variation are known to exist: 82866, 84250, 84472, 84516, 84582, 91091 (source: mondvor.narod)
In nice overall condition with crisp details and light wear to the higher laying parts like the gold hammer and sickle and the silver base. The white enamels are stunning with no damage and the red enamels show a large chip on the 3 o'clock ray of the red star but are otherwise without repairs or chipping. Its long screw has not been shortened and the order comes with its time period and well fitted silver screwplate.
Medal to a Partisan of the Patriotic War 1st class with document
Made of solid silver. Measures 32.30 mm in diameter, 37.49 mm in height and weighs 21.7 gram. The serial number is located at the 6 o'clock position and the mint mark on the 12 o'clock position of its reverse.
In excellent, above average condition with its details mostly visible and light wear to Stalin's and Lenin's face only. Its obverse shows a dark patina and its connection ring has not been cut.
The medal comes with its document which is in great condition and is dated 3 September 1947 and numbered 004137
Order Booklet
In problem free condition with all pages present and firmly attached to it cover. The booklet is numbered '130791' and mentions these two orders only.
Some background information:
Konstantin Grigorievich Kozachenko started the war as a sergeant in a tank unit (also seen on the uniform on his early photo). His unit must had fell into a German encirclement as he was declared MIA as of the summer 1941 in Belorussia area (a typical story of many partisans). Then we see him as a partisan detachment commissar in an officer Lieutenant of Justice rank. He became a Communist party member in the partisan unit and was promoted too. His detachment was active in the Zhitomir region of Ukraine during 1942-1944 and was part of the larger partisan unit under the command of MALIKOV.
On request we can get his service record. It should be available in the archive
Also included in the picture gallery is a personnel list of partisan unit 'Malinkov' which mentions Kozachenko and a MIA report
A truly beautiful and complete set to a partisan with a seldom seen variation of the Order of the Patriotic War, rare as such!
Please contact us with questions