Description
Soviet Order of the Patriotic War 1st class #10958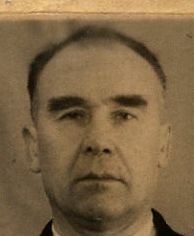 Awarded to Engineering Captain 1st Grade [Navy Captain] Lev Ivanovich Shleifer (Лев Иванович Шлейфер)
Made of solid silver and gold. The medal is 43.35 mm in width and 47.74 mm in height; including the eyelet. It weighs 27.35 gram. The suspension is 32.39 mm in width at its widest point and 21.84 mm in height. The serial number is located at the 7 o'clock position on its reverse. The suspension ring, screwplate and the suspension itself are all original.
This original order of the Patriotic War is in near mint condition. The details are crisp and the enamels pristine. Not even the higher laying parts like the hammer and sickle show any wear. Its reverse is in mint condition as well and its connection ring has not been cut.
The best possible condition and impossible to upgrade!
Rare as such!!!
Brief, concrete description of his feat of arms or achievements:
"Comrade Shleifer was seconded to the 8th Air Brigade to install radio navigation equipment.
Owing to his vigor and initiative, he installed modern radio navigation equipment in the 1st Air Regiment's military aircraft within a short time. He equipped the aircraft with fixed-loop radio compasses without taking the aircraft out of service or disrupting their ability to conduct operations.
Having equipped the aircraft with radio compasses, he taught all aircrews of the 1st Air Regiment how to use the radio compasses in combat situations. He also takes a direct part in combat sorties himself. Having flown 3 daytime and 6 nighttime sorties in December 1941 with Hero of the Soviet Union Yefremov's crew. Through his experience and through personal example he instilled confidence in the pilots and navigators about the new equipment.
In a number of cases the return flight took place in poor weather conditions with no visibility. Nevertheless the aircraft accurately followed the necessary reference points. While assigned to Kagul airfield on the island of Ösel, comrade Shleifer managed to teach to aircrews how to navigate their aircraft to Berlin using a radio beacon. In Hero of the Soviet Union Yefremov's squadron he taught all navigators to perfection how to handle the radio compass. After each flight the aircrews express their gratitude to comrade Shleifer.
For supporting the 1st Air Regiment's combat operations in an exemplary manner and for taking part in six nighttime combat sorties in December he deserves a decoration."
The full translation of the research:
Interesting note: It took one and a half year before Shleiffer received a award after he was recommended for one. He finally received the order of the Patriotic War 1st class which didn't exist in 1941!
Also interesting: the mentioned Yefremov and Preobrazhensky were both awarded the title of Hero of the Soviet Union on August 13th 1941 for bombarding Berlin five days earlier. The first time during the war! The mission were executed from airfield Kagul, nowadays Saaremaa.