Description



Researched Soviet Order of the Red Banner Duplicate #157076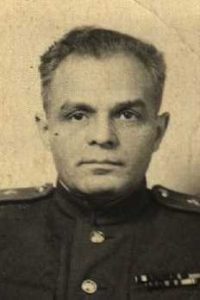 Awarded to Lieutenant Colonel Boris Grigoryevich Orlov (Борис Григорьевич Орлов)
Made of solid silver and enamels. Measures 44.71 mm in height and 36.43 mm in width. It weighs 25.3 gram. The serial number and mint mark are located at the 6 o'clock position of its reverse.
This original Duplicate Order of the Red Banner is in a great, well above average condition. The details are crisp and the enamel only shows a small flake on the lower banner. The gold plating is also present and the reverse is in perfect condition with no dings or scratches. The old serial number has been erased and a new number was re-engraved by the mint. This was done in a very distinctive recognizable style. The connection ring has been cut and the double sided steel suspension is time period to the award.
Duplicates were (rarely) given to awardees who lost their award due to exceptional circumstances beyond their control like combat or natural disasters.
Full translation of the Orlov's Record Card: