Description



Soviet Order of the Red Star #2228184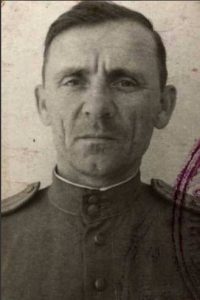 Awarded to Major Vasilij Vasilievich Dobrokhotov (Иван Артемьевич Кандауров) for long service
Made of silver and enamels. Measures 48.11 mm in width, 46.68 mm in height and weighs 32.0 gram without its screwplate. The serial number is located at the 6 o'clock position and the mint mark on the 12 o'clock position of its reverse.
This original order of the Red Star is in excellent, well above average condition. The details are crisp and even the higher laying parts on the soldier show little wear. The enamels problem free and beautiful and the silver shows an appealing dark patina on both sides. There have been no repairs and the screw is full length.
Short excerpt and translation of the research:
Major DOBROKHOTOV Vasilij Vasilievich, born 1903
Майор Доброхотов Василий Васильевич 1903
6 гв. ск, 57 А
Head of the Topography service of the 6 Guards rifle corps.
Long service ORS awarded on 05.11.1946
Please contact us if you have additional questions regarding this item