Description



Soviet Order of the Red Banner #96233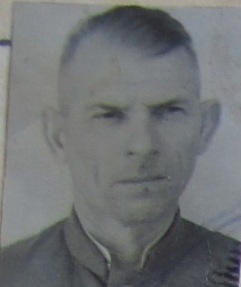 Awarded to Guards Captain Mikhail Alekseyevich Cherkasov (Михаил Алексеевич Черкасов)
For personally shooting down several German soldiers and officers at point-blank range
Made of solid silver and enamels. Measures 45.24 mm in height, 37.31 mm in width and it weighs 26.5 gram. The serial number and mint mark are located at the 6 o'clock position of its reverse.
This original early suspension type Order of the Red Banner is in excellent, far above average condition. The details are crisp and even the higher laying wreath in the center shows little wear. The enamel only has some minor superficial flaking, barely visible with the naked eye. The connection ring has been cut and the double sided steel suspension is time period to the award.
This piece has it all: a low serial number, great eye appeal and interesting research! 
Brief, concrete description of his feat of arms or achievements:
"Serving as deputy battalion commander for personnel affairs, comrade Cherkasov drew his soldiers and commanders into hand-to-hand combat on September 29, 1943.
Positioned on the flank with a group of soldiers, he repelled 2 attacks by enemy infantry and 1 tank attack, killing 11 German soldiers and officers.
On September 30, 1943 the enemy once again attempted to launch a counterattack at the battalion's defense area, but the attacks were repelled by troops headed by comrade Cherkasov, with the enemy suffering heavy losses. Comrade Cherkasov himself personally shot several German soldiers and officers at point-blank range.
Aware of his offensive's lack of success, the enemy was forced to retreat, which permitted comrade Cherkasov to have our units consolidate their advantageous positions and open a devastating fire at the enemy troops and vehicles.
Comrade Cherkasov deserves to be awarded the Order of the Red Banner."
The full translation can be found here
More info on Cherkasov can be found here
Please contact us with questions!