Description

Order of Glory 3rd Class #53579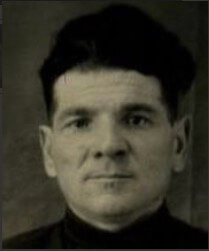 Awarded to Senior sergeant Petr Pavlovich Morozov (Петр Павлович Морозов)
For having up to 150 (!) eliminated Hitlerite soldiers on his account

Made of silver and enamels. Measures 46.32 mm in width, 48.34 mm in height and weighs 22.9 gram without its suspension. The serial number is located on top of its reverse.
This early order is in nice condition with medium wear on the higher laying parts. There are several small dings and scratches but most details are still visible and the enamels are all present with some minor flaking only. Its connection ring has not been cut and its steel suspension time period to the order.
Comes with interesting and extensive research!
Brief, concrete description of his feat of arms or achievements:
"Comrade MOROZOV arrived to the 86 rifle regiment on 17 September 1942 and was assigned the role of machine-gun platoon commander of the 1 rifle battalion. During his service, comrade MOROZOV proved himself as a disciplined and reliable commander.
In the fight against the German-fascist invaders, comrade MOROZOV exhibited courage and heroism. In the raging struggle for the village Starye Petrovtsi, comrade MOROZOV assumed the firing position and was fighting off the ferocious enemy counterattacks supported by tanks and ferdinands. Several dozens of Hitlerites remained on the battlefield being cut down by the comrade MOROZOV's fire. In the consequent battle for the village Losyatyn on 01 January 1944, comrade MOROZOV acted again as a steadfast and reliant comrade, who inspired the whole battalion by personal example.
On the approaches to the village Losyatyn, the enemy was delivering strong fire opposition, which forced the attacking second rifle company to duck and stop.
Then, experienced comrade MOROZOV advanced his machine-guns formation and unleashed all the fire power upon the enemy. The enemy quailed under the avalanche of fire and retreated in disarray, leaving behind dozens of killed and wounded personnel. Later on in this engagement, comrade MOROZOV and his platoons closely pursued the retreating enemy and rushed into the settlement taking it under control.
Conclusion: comrade MOROZOV has on his account up to 150 eliminated Hitlerite soldiers. "
The full translation of the research:
More information on Morozov can be found here
Also included is a combat diary of the 86th Rifle Regiment, 150th Rifle Division (01 January 1944) and a digital battle map of the 27 army 180th Rifle Division, 86th Rifle Regiment in January 1944. These can be found in the picture gallery (last two scans).