Description

Soviet Medal for Combat Merit #111846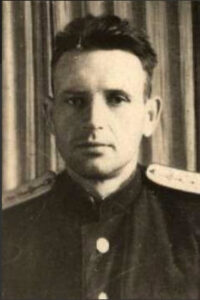 Awarded to Sergeant major Grigory Fedorovich Dolgov (Григорий Федорович Долгов)
For ingenuity and engineering skills in developing pillboxes and retrieving material
Made of silver and lacquer. The medal itself measures 32.31 mm in diameter and 36.78 mm in height including the eyelet. It weighs 23.2 gram without its suspension and 30.5 gram with the suspension but without the nut. The eyelet is 5.63 mm in width and the suspension measures 32.98 in width at its widest point.
The medal is in nice, above average condition with several small dings and scratches and medium overall wear. Much of the original red lacquer filling the lettering 'CCCP' is present although some of it is covered by some dirt. The brass suspension is original as is the screw plate. Its connection ring has not been cut.
Brief, concrete description of his feat of arms or accomplishments
"Serving on the Partiotic war front s since November 1941, comrade DOLGOV proved himself a courageous and proactive RKKA soldier. Dozens of times, his creative mind and military engineering skills proved invaluable for the battalion in achieving its combat missions for constructing defence positions for 65 Red Banner rifle division. Development of a new, simpler, pillbox construction, its technical drawings and documentation.
On 02-03 March 1943, he lead the battalions effort for raising a tractor, which sank into the Sivers canal near the village Kunin. He provided the technical leadership and governance to the work. He conducted required calculations, which were used to construct a device, which allowed to raise the tractor without diving personnel.
Thanks to his selfless and thorough work, the battalion achieved its objectives with the minimal effort.
Comrade DOLGOV deserves state award – medal "For Combat Merits"."
The full translation of the research can be found below: 
More info on Sergeant major Dolgov can be found here
It might be interesting to request Sgt Dolgov's Record Card for it appears he travelled half the globe from Berlin to China and Ukraine to Murmansk
Please contact us with questions regarding this object!