Description

Soviet Hero of Socialist Labor #8736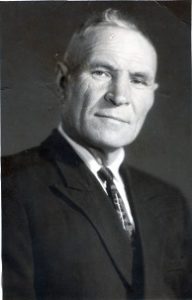 Awarded to Daniil Vasilyevich Semenenko (Даниил Васильевич Семененко) (1907-1965)
"For conspicuous successes in achieving outstanding results in catching fish and producing fish products"
Hero of Socialist Labor Star: made of solid 23 carat gold. It measures 33.38 mm in height including the eyelet and 32.33 mm in width. It weighs 15.1 gram. The text Герой Социалистического Труда (Hero of Socialist Labor) is located at the center of the reverse. This early variation has the serial number at the 12 o'clock position in contrast to the later variation which has the number at the 6 o'clock position. The front of the medal shows a hammer and sickle. The suspension is authentic to the medal and measures 26.18 mm in width at his widest point and 21.42 in height. The minimum know serial number of this variation is 1099 and the maximum is 9978.
The star is in great condition with sharp edges of the hammer and sickle and almost no traces of wear. The letters on the reverse are crisp as is the serial number. The suspension includes its time period original ribbon, rectangular plate and hexagon screwplate. The connection ring between the suspension and the medal has not been cut and the screw is full length. There have been no repairs and the medal comes with its authentic silver screwplate.
Short description of his accomplishments:
"By Decree of the Presidium of the Supreme Soviet of the USSR of April 13, 1963 D.V. Semenenko, foreman at the 'Chernomorets' fish farm in the city of Ochakov, Nikolayev Province, was awarded the title of Hero of Soviet Labor and issued the Order of Lenin and the Gold Hammer and Sickle Medal. For conspicuous successes in achieving outstanding results in catching fish and producing fish products."
Full details can be found here: Hero Socialist Labor № 8736
And more information on this hero here
A great and rare piece!!!
Please contact us if you have questions!